Windows 10 Start menu replacements shifting like hot cakes You had one job, Microsoft. One job
http://www.theregister.co.uk/2015/08/04/windows_10_start_menu_replacements_hot_cakes/
Microsoft had one job to do with Windows 10 – but it looks like it's failed to get even that right.
Start Menu replacements for Windows 10 are moving almost as fast as they did for Windows 8, which didn't have a Start menu at all, according to Brad Wardell, whose company makes the most popular commercial drop-in Start menu.
Far from being rendered obsolete by the return of the Start Menu in Windows 10, Wardell said demand for his Start10 utility is surprisingly high.
https://www.stardock.com/products/start10/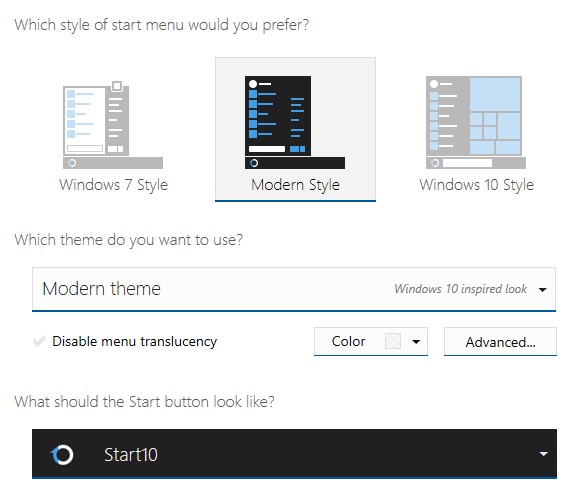 Start10 adds the familiar Windows 7 start menu experience to Windows 10. Quickly access your most used items, search your PC more effectively and personalize the look and feel of your start menu.
The beta is now open to the public. Get Start10 now and your product will automatically update when Start10 is officially released on August 12th.
****
Lol.  oh dear.  So it looks like there's simply no reason to upgrade to Windows 10.  If you buy a new machine – download Start 10 to give you the menu structure.