Password Rules Are Bullshit – CodingHorror
Have you seen the classic XKCD about passwords?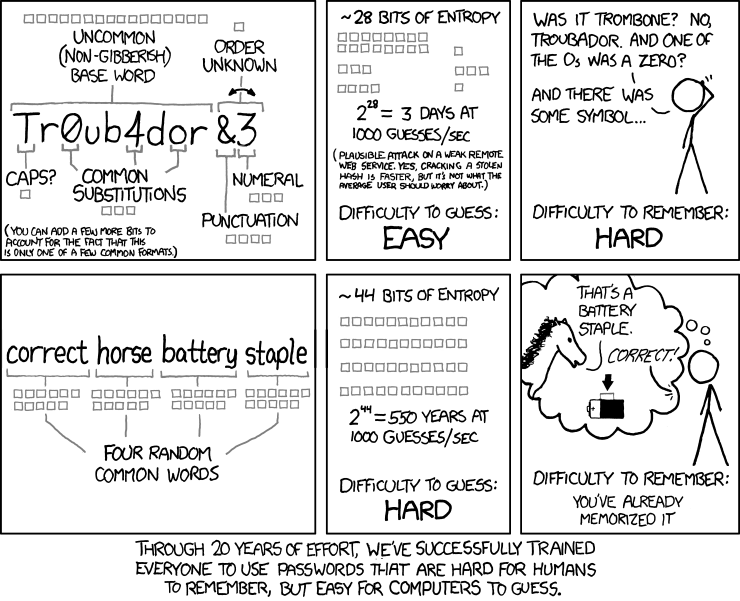 We can certainly debate whether "correct horse battery staple" is a viable password strategy or not, but the argument here is mostly that length matters.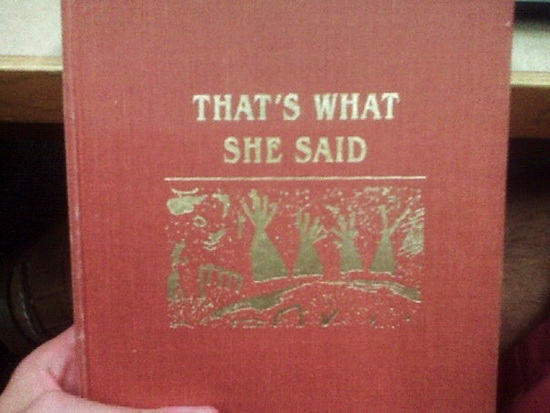 No, seriously, it does. I'll go so far as to say your password is too damn short. These days, given the state of cloud computing and GPU password hash cracking, any password of 8 characters or less is perilously close to no password at all.
So then perhaps we have one rule, that passwords must not be short. A long password is much more likely to be secure than a short one … right?
And what of those nice, long passwords? Are they always secure?
aaaaaaaaaaaaaaaaaaa
0123456789012345689
passwordpassword
usernamepassword

Of course not, because have you met any users lately?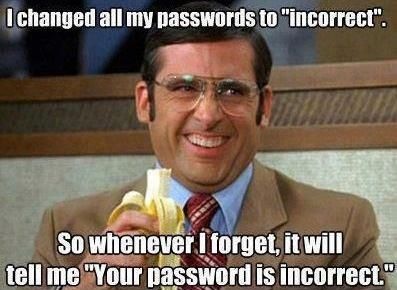 They consistently ruin every piece of software I've ever written. Yes, yes, I know you, Mr. or Ms. über-geek, know all about the concept of entropy. But expressing your love of entropy as terrible, idiosyncratic password rules …
must contain uppercase
must contain lowercase
must contain a number
must contain a special character
… is a spectacular failure of imagination in a world of Unicode and Emoji.
I also advocated checking passwords against the 100,000 most common passwords. If you look at 10 million passwords from data breaches in 2016, you'll find the top 25 most used passwords are:
123456
123456789
qwerty
12345678
111111
1234567890
1234567
password
123123
987654321
qwertyuiop
mynoob
123321
666666
18atcskd2w
7777777
1q2w3e4r
654321
555555
3rjs1la7qe
google
1q2w3e4r5t
123qwe
zxcvbnm
1q2w3e
Even this data betrays some ASCII-centrism. The numbers are the same in any culture I suppose, but I find it hard to believe the average Chinese person will ever choose the passwords "password", "quertyuiop", or "mynoob". So this list has to be customizable, localizable.
If you examine the data, this also turns into an argument in favor of password length. Note that only 5 of the top 25 passwords are 10 characters, so if we require 10 character passwords, we've already reduced our exposure to the most common passwords by 80%. I saw this originally when I gathered millions and millions of leaked passwords for Discourse research, then filtered the list down to just those passwords reflecting our new minimum requirement of 10 characters or more.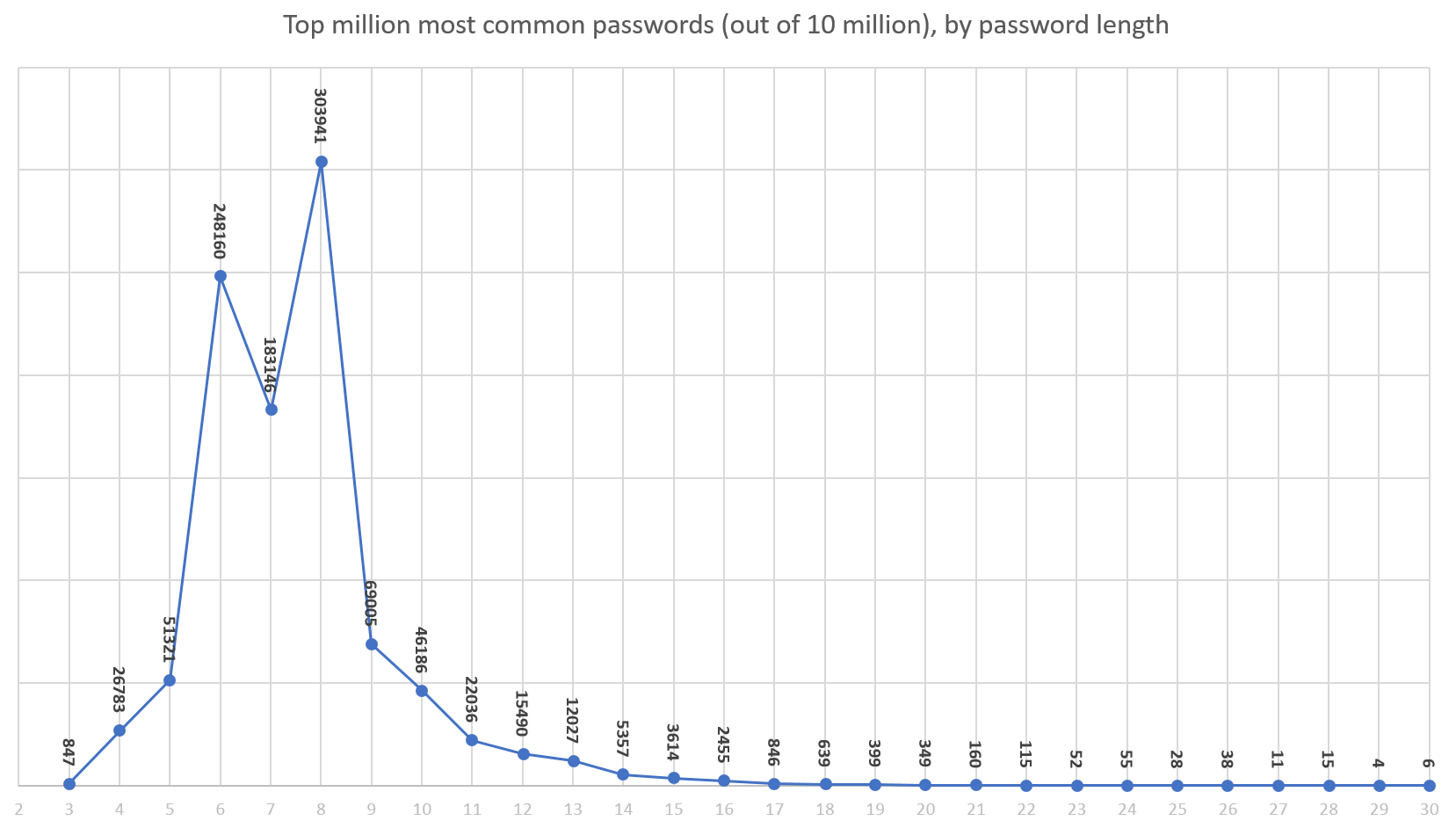 It suddenly became a tiny list. (If you've done similar common password research, please do share your results in the comments.)
I'd like to offer the following common sense advice to my fellow developers:
1. Password rules are bullshit
They don't work.
They heavily penalize your ideal audience, people that use real random password generators. Hey guess what, that password randomly didn't have a number or symbol in it. I just double checked my math textbook, and yep, it's possible. I'm pretty sure.
They frustrate average users, who then become uncooperative and use "creative" workarounds that make their passwords less secure.
They are often wrong, in the sense that the rules chosen are grossly incomplete and/or insane, per the many shaming links I've shared above.
Seriously, for the love of God, stop with this arbitrary password rule nonsense already. If you won't take my word for it, read this 2016 NIST password rules recommendation. It's right there, "no composition rules". However, I do see one error, it should have said "no bullshit composition rules".
Reference:
https://blog.codinghorror.com/password-rules-are-bullshit/